Ground floor ringing room – Internal and external access. The new ringing chamber after decoration:
The teaching room Teaching rooms – Carpeted enclosed Vestry approx 5m x 6m, with beverage making facility: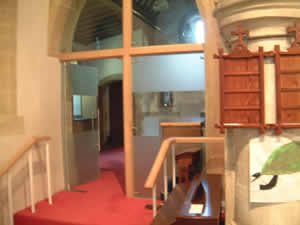 A new wooden building (called locally 'The Ark' which is adjacent to the Vestry) offers all facilities such as Toilets (Male and Female), catering features and meeting room area.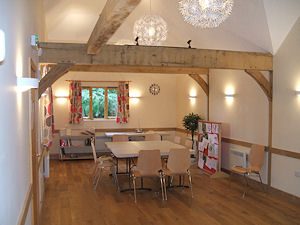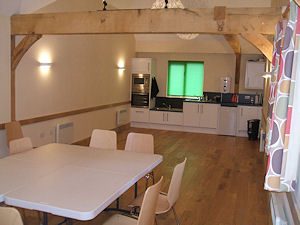 Other catering facilities – Church hall at entrance to church lane (200m). The hall has a basic kitchen and can be booked.
The Plowden Arms pub – Opposite the entrance to church lane does meals.