This month the young ringer practice was at Brightwell – a perfect location for us with good ventilation, a ground floor ring, and excellent kitchen and toilet facilities.
Eleven young ringers attended ranging from 9 to 18 years old. Six of the youngsters were local, from the Old North Berks Branch; three were from the Oxford City Branch and two from the Vale branch.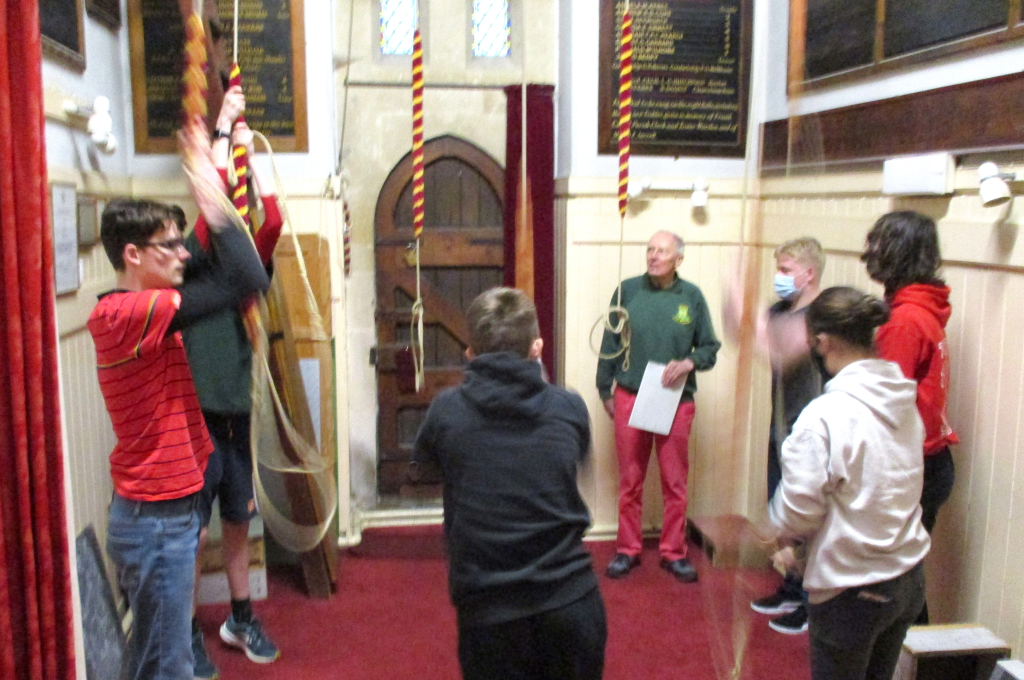 We rang lots of fun things for the youngest participants including forward and backwards rounds and the ever popular "killer" game. We rang plain bob doubles, grandsire doubles, grandsire triples and stedman triples for the more advanced young ringers (with the help of some of the adult ringers present). And some were challenged by ringing "Twinkle, twinkle little star" and "Westminster Chimes".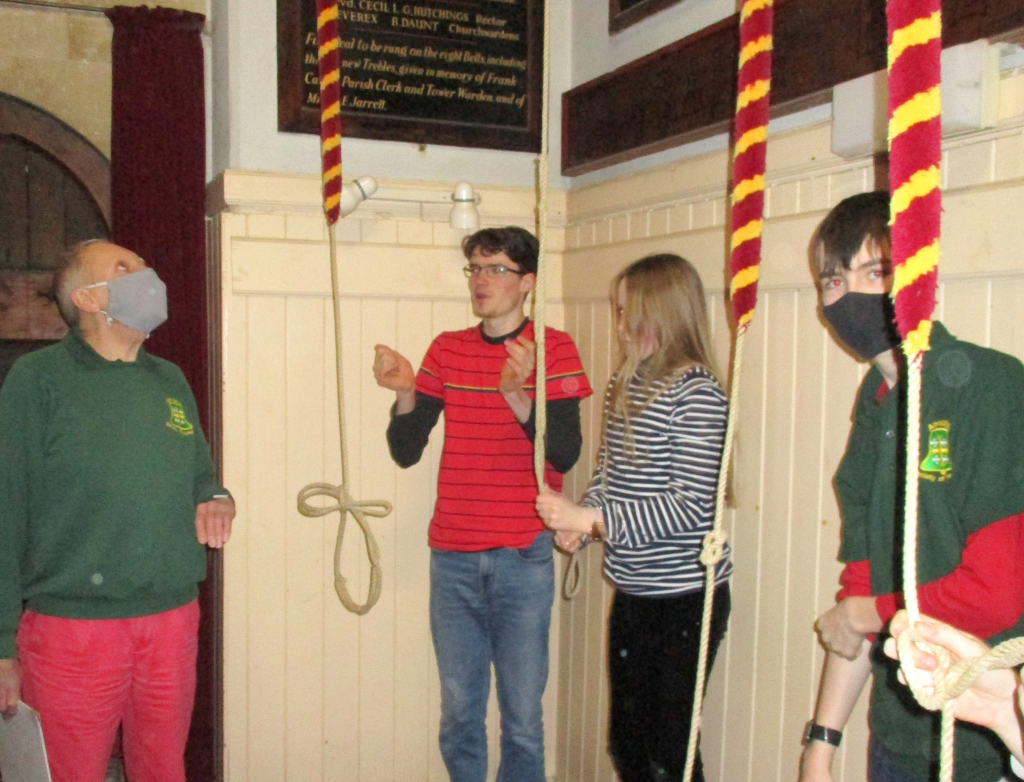 It was a very happy afternoon with lots of smiles and chuckles through the masks. A good way to spend a rainy Sunday afternoon!
Susan Read, Training Officer
training-officer@onb.odg.org.uk
Old North Berks Branch
Oxford Diocesan Guild of Church Bell Ringers