The opera "Noye's Fludde" which retells the story of Noah's flood by Benjamin Britten is rather unusual in a number of ways: it is designed to be performed primarily by amateurs/children; it is discordant/cacophonous in many parts; and it makes use of some unusual instruments, including tea cups to represent raindrops and handbells as the rainbow.
The Shrivenham handbell ringers performed the final 10 minutes of the piece back in Feb 2020 for a concert in Shrivenham church, and we were lucky enough to be invited to perform it again in a production of the full opera in the Sheldonian Theatre Oxford with New College School!
This production involved the entire school of about 150 children, most of whom were playing the pairs of animals in the Ark. It also included an orchestra of pupils supported by some adult players, plus some soloist singers such as Noah, his wife, and the voice of God – played by Alexander Armstrong (yes, that Alexander Armstrong!). Noah's sons were played by three amazing child choristers, one of whom (Paddy Armstrong) had clearly inherited his father's musical talent.
After a number of practices, it came to the day of the performance. Rather fittingly, we were caught in a rain storm just as we drove into Oxford… luckily it stopped soon after so our suits/dresses didn't get wet!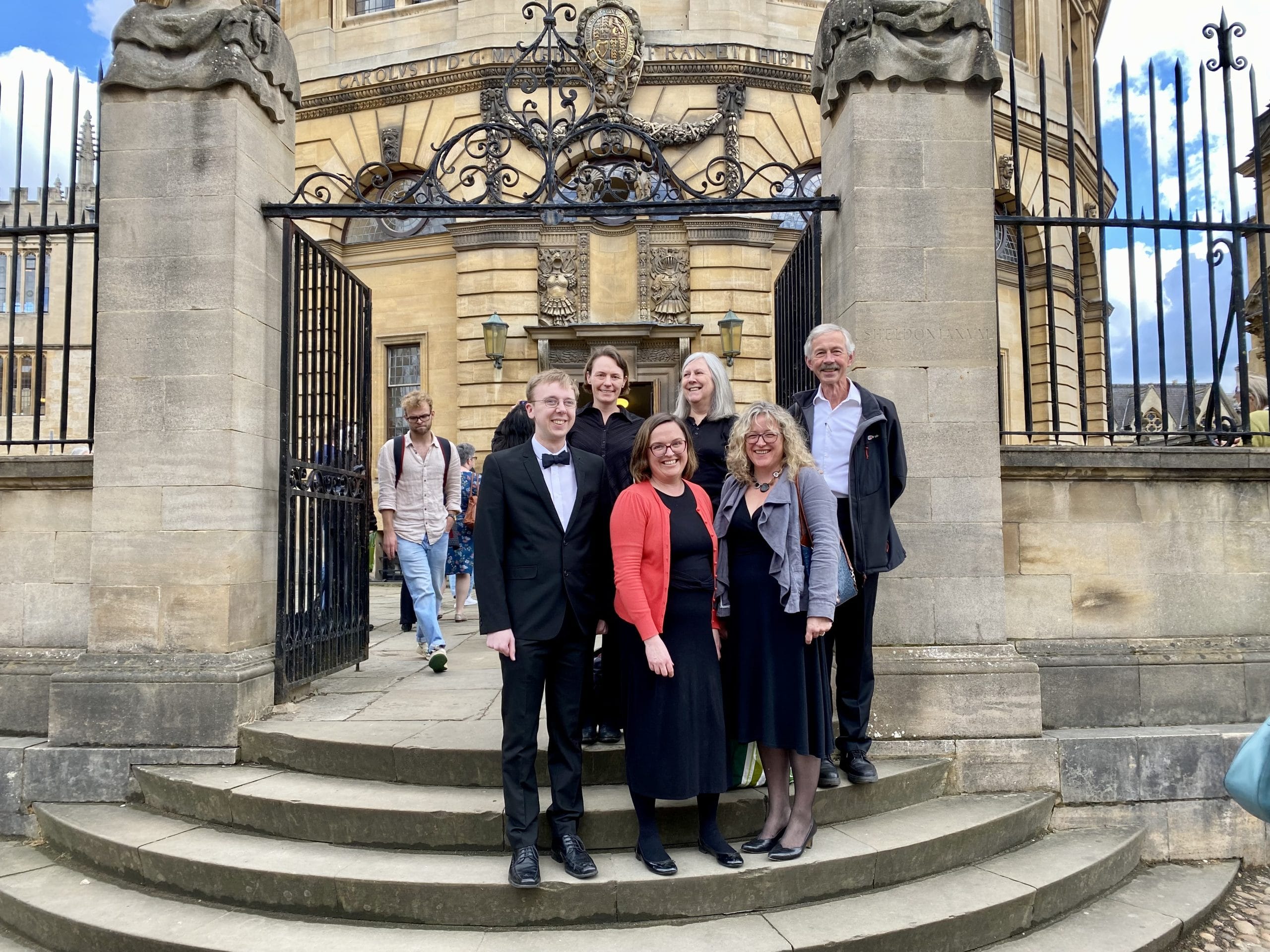 One of the more challenging parts of the performance turned out to be simply getting into position at the right time! Since we only perform for the last 10 minutes of the piece, we were hidden behind the timpani (which was rather loud) and had to move our music stands, bells and ourselves across the hall at the same time as the students were exiting "the ark" which was right behind us! This went totally wrong in the rehearsal and we missed the start of our part, so you can imagine our concern when during the real thing, an extra two year groups of animals appeared and completely blocked where we needed to walk! Fortunately, they moved out of our way in time and we got into position without issue.
Then it was finally our time… Despite a couple of mistakes we got through our parts and the ending (our most important part) went perfectly, which was a huge relief! It was an amazing experience to be part of, thank you to Tony for organising our involvement and inviting me to be part of it, and of course thank you also to New College School for inviting us and performing so well!
Jonathan Wright.