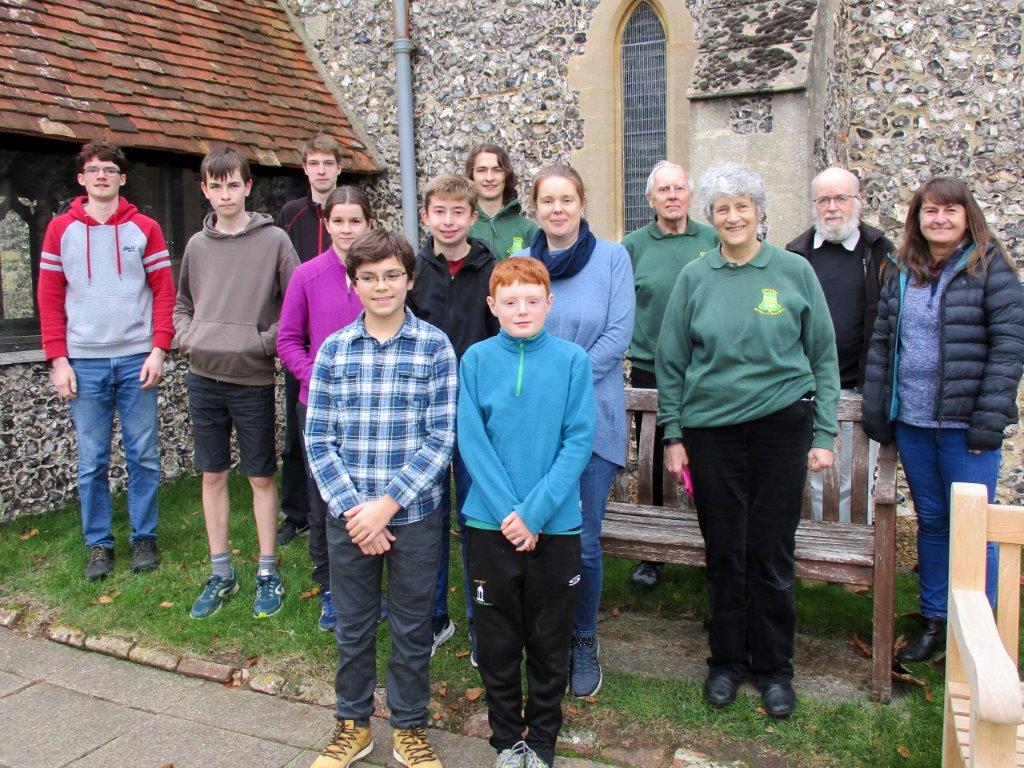 It was a cold, bright day when we met at Shiplake for the first ONB Young Ringer monthly practice.  There were eight young ringers ranging in age between 10 and 20 years old and eight older ringers including four parents of some of the young ringers.
For our ten year old ringer, we rang rounds and call changes as well as games to test our ability to stand our bells (at backstroke!) and to ring facing outwards.  We even rang "Mexican Wave".  For our slightly older ringers we rang plain hunt on three, four, five and six bells.  And for our even more experienced ringers we rang plain bob triples, grandsire triples and Cambridge minor, with help from some of the adults.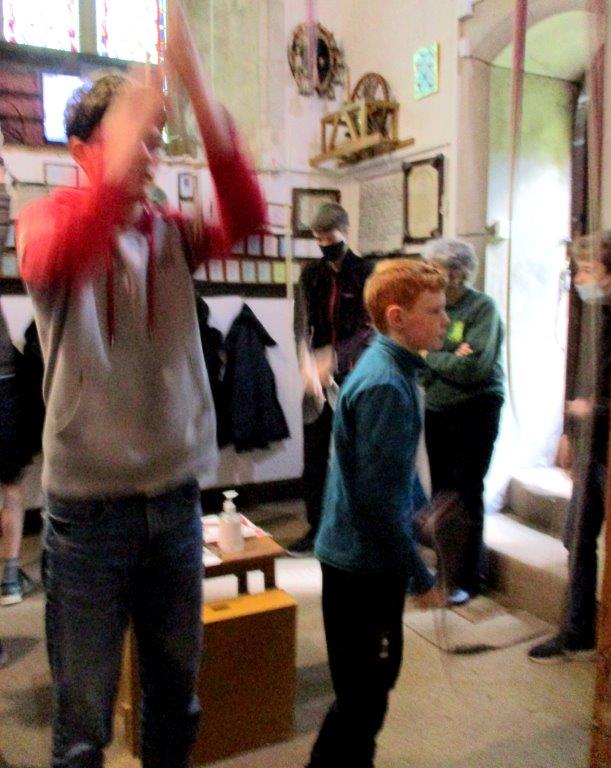 And the best part of the afternoon was Daphne's wonderful refreshments – cheese scones, peanut butter cookies, lemon drizzle cake and chocolate cake.
The intention is that we should meet monthly on the second Sunday of the month.  Next month we will be meeting on Sunday 12 December, 2 – 4 pm.  All young ringers who can handle a bell safely most welcome (and their parents or tower captains).  Permission forms for young ringers required.
Susan Read
Old North Berks Branch Training Officer.