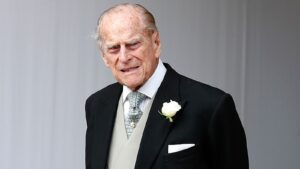 We are saddened by the news that Prince Philip, Duke of Edinburgh, died on 9th April aged 99. He had been dedicated to Her Majesty the Queen and the many interests for which he was Patron. His legacy of the Duke of Edinburgh's Award Scheme has benefited bell ringing through service and activities for young people.
Message of Condolence
The following has been included in the online Book of Condolence on the Royal website:
The Oxford Diocesan Guild of Church Bell Ringers send their condolences to her Majesty the Queen and members of the Royal Family on the death of HRH Prince Philip, Duke of Edinburgh. When restrictions are lifted our bells will ring in thanksgiving for his remarkable life and work within the United Kingdom and Commonwealth.