St Mary's Church, Wheatley, hosted a Clubs' and Societies' Fair where the Wheatley ringers organised a ringing promotion. The local ringers were supported by many Guild members from the City Branch, Old North Berks and the Vale of the White Horse. The Stallpits Mini Ring was a great attraction for everyone, there was handbell ringing in the church yard and limited ringing on the 6 tower bells.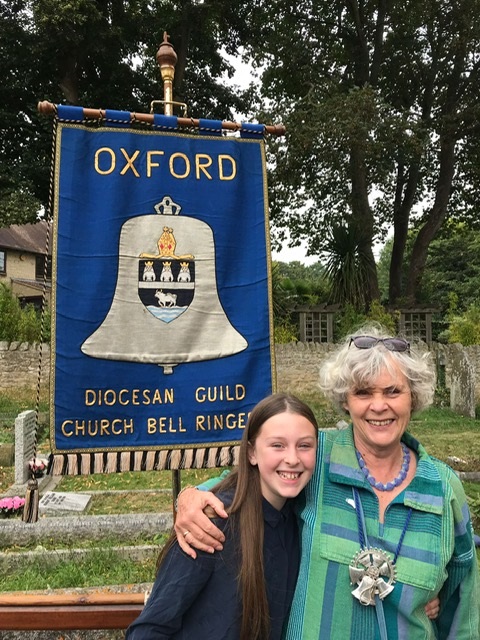 There is no doubt that all the visitors to the fair were intrigued by the ringers, their enthusiasm, activities and fellowship. Tony Crabtree's mini ring proved popular with the visitors (ringers and non-ringers alike). It was particularly pleasing to see youngsters and some parents who had never experienced ringing, taking to the bells in only a few minutes and then staying for ages, enjoying the experience, the teamwork and seeing how the bells worked. The team managed to hand out leaflets and get contact details from a good number. As new recruits to the tower, they then wouldn't take too long to convert to "real" tower bells.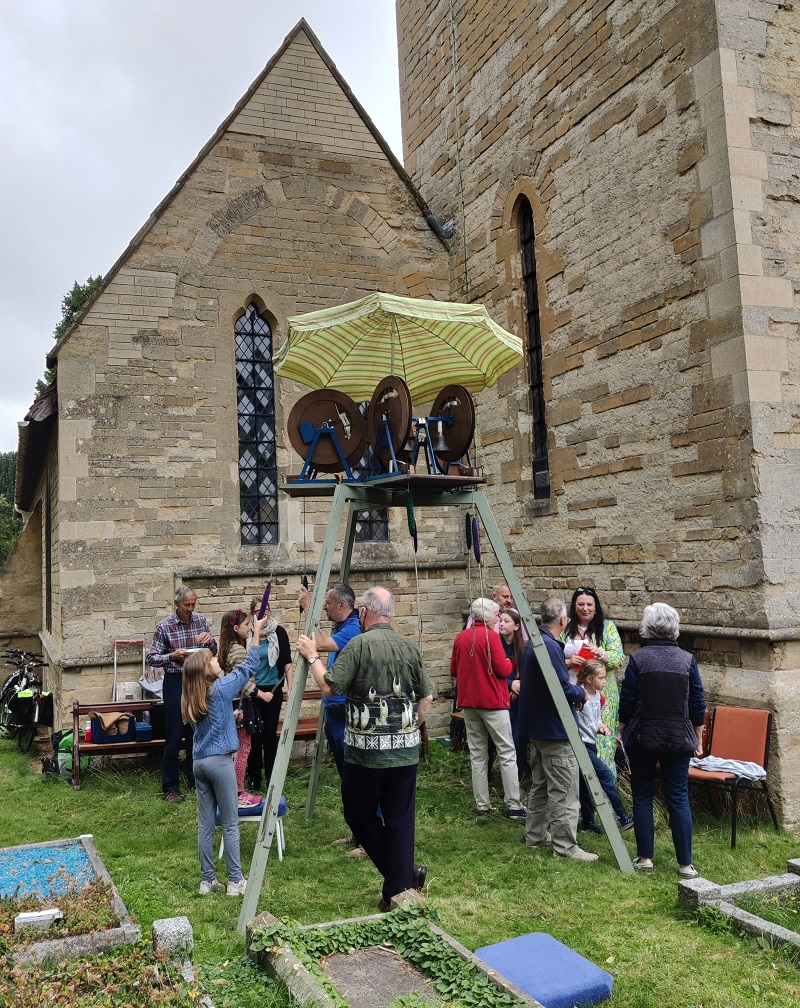 A villager commented that it was 'The most professional presentation of all at the fair!'.